We are called by our God to, each in our own way and as His ambassadors, be a light in the darkness of this world. The good news–and at the same time, the challenge–about this is that we each are imperfect reflections of our all-powerful and always-perfect God. Jars of clay who have been dashed against the stone floor of our sin and brokenness and are slowly being rebuilt into something more closely resembling Jesus.
So, hopefully, we try to be God's light in the darkness at our workplaces, in our neighborhoods, on social media. For our friends and, yes, even (or especially!) with our families. Sometimes we succeed in clear and direct ways, small and large. Other times we crash and burn–or think we do–and perhaps wonder why we even tried. Maybe God can't use me after all…
But here's the thing:
God loves to work through people who seem to be unlikely conduits of His Love, Grace, or Action. Moses was a murderer. King David was, too, and added adulterer to his resume. Jonah really didn't want to help the people of Nineveh be saved from destruction. The Apostle Peter was so impetuous, he seemed to act first, then think later. Paul tried to do away with followers of Christ. Yet God used all of these people in powerful ways. If He used them, He can use you and me. It's not about what we can do, it's about what God can achieve working through us when we cooperate with him.
God can take our failures and work beautiful miracles through them. So even though our efforts may not lead the the outcomes that we expected, they can lead to the outcomes God intended, which is better in the end anyway.
OK, so all this so far is about us being imperfect, flickering candles illuminating the darkness in the world around us.
But what about the darkness that wells up all to easily within us? We each have dark rivers flowing within our hearts. And to be clear, I'm not pointing the finger at any individual–this is all of us, including me. Jesus was the only perfect human being who ever lived. So the rest of us are stuck battling it out in the gap between who we want to be and who we really are.
I am trying my hardest, begging for help from God, to be a better human, the person He sees me become when I reach my final destination, in His presence. Some moments of some days, I feel myself growing in that direction, I feel Him working in me and through me, drawing me closer to Him.
But then there are other moments… I sometimes think to myself, How could I be so close, walking in lock-step with God one moment, only to get distracted and fall away a few moments later?
That's the evil one at work. A lion, as Peter put it, prowling around looking for someone to devour (1 Peter 5:8). The master deceiver, he is quite skilled at distracting us from our mission of loving God and loving others. And he should be good at it–he's been at it for thousands of years, starting with Adam and Eve in Eden.
It would help us all to remember that the closer we become to resembling Jesus, the more the enemy hates that. So the more he will attack us to try to knock us off the narrow road toward heaven and God's presence upon which we now journey. The sobering flip side of this is that if you don't feel under some sort of spiritual attack by the evil one, it may mean the he doesn't see you as a threat to his kingdom of darkness.
But make no mistake: we cannot use that as an excuse for bad behavior, for giving in to sin. As Jesus' brother James warns us: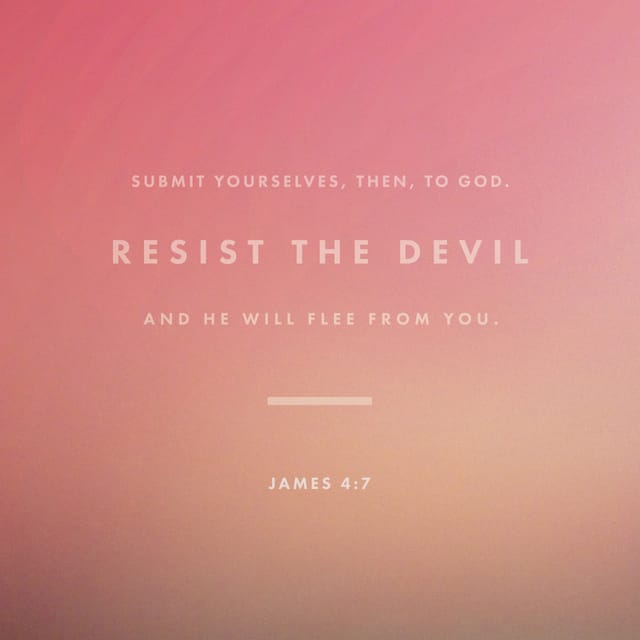 So what are we to make of this pickle we're in? We want to stay close to God and bring his Light to the darkness of the world, yet we struggle with the darkness within us, which threatens to undermine our closeness to God and anything we try to do in His name.
Well, for one thing, here's some good news for us: God's grace and love abound. They are more than enough to cover ALL of our imperfections and failures as though they never happened. There is nothing that makes gratitude overflow from my heart more than that. He takes our feeble, inept attempts at shining His light in the darkness and turns them into floodlights illuminating His glory and compassion for this world.
There's a Japanese saying I like: "Fall Down Seven Times, Get Up Eight." Borrowing that for the purpose of my message here, picture God saying to us, "Sin seven times, be forgiven eight." God's love and mercy for us overflows whatever we can ask or imagine.
And here's one more thing. I have sometimes wondered why God doesn't allow those of us who want to live in close relationship with Him to stop sinning once and for all. I mean, why wouldn't God want to grant us this request? Evidently, King David wondered something similar to this when he wrote Psalm 139: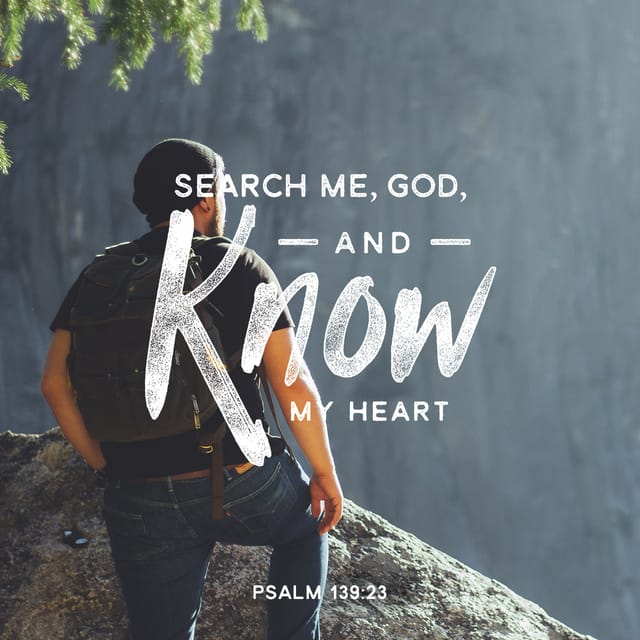 He follows this up with the request, "See if there is any offensive way in me, and lead me in the way everlasting." (Psalm 139:24 (NIV))
Here's my theory about this: I believe that if God granted our request never to sin again, we would eventually end up believing that we ourselves are responsible for our sinlessness instead of giving God the glory and thanks for that.
And here is why I believe this. When His people were wandering in the desert for 40 years, as recounted in Numbers, God gave them manna to eat, but only enough for one day at a time. Jesus, in giving us the Lord's Prayer, taught us to ask for our daily bread. I think that at least part of the reason He gives us things only in small doses is to help us remember that He is the only source of Life and everything glorious and worthwhile that we have. This helps us resist the temptation to believe that we can achieve anything important and eternal without Him.
That, my friends, is a blessing, since it keeps us aware of how much we need God. He's much better at being God than we are!