Yesterday I had the opportunity to participate in the self-inflicted punishment known as "golf" (coincidentally, a four-letter word) with my son-in-law and a friend of his. Ever since I started having kids, golf became only an occasional pastime for me, so I generally subscribe to the quote, "Golf is a good walk spoiled" (which is usually incorrectly attributed to Mark Twain, according to Quote Investigator, who seems to indicate that it's best to attribute it to no one–i.e., anonymous).
So even though my golf game is dreadful, I nevertheless make my best attempt to not let it spoil my walk. I intentionally take pleasure in the beauty and wonder of nature (since I'm usually in amongst trees or by the water!), the glorious sunshine, fresh air, Colorado's azure summertime sky. While this practice doesn't improve my score (and may even make it worse), it does make it so I savor such outings regardless of the (very big and bad) number on my scorecard.
During yesterday's round, a gentle breeze carried a seed for a cottonwood tree right past me, floating and twirling freely yet aimlessly. This made me think of us–you and me, our society.
Each one of us floats freely yet aimlessly through our lives, like the cottonwood seed. They all land eventually, and so do we. But which ones actually take root and are grounded strong enough to become a tall, majestic cottonwood tree?
It all depends on the soil we find.
This in turn relies on whom we pose our life questions to.
Some people ask "the universe", and when they hear nothing in return, either conclude there is no God or perhaps concede that there is some sort of formless, nameless spiritual force working in random ways in the world.
"The universe" is not the place to go for answers. Space is, by definition, void.
There are those who may have had some sense that there is a God, but they end up trusting what their secular friends say about this more than what they learned from their parents or in Sunday school. Maybe they believe their bad experiences in life, some of which may involve Christians behaving badly (sadly, all too common an occurrence), and conclude there can't possibly be a loving God who allows all these bad things to happen to them or in this world.
Friends who claim to have all the answers but really don't are not a good place to go with your life questions.
One big temptation in our culture is to chase after fame and fortune to answer our life questions. There is nothing wrong with fame and fortune in and of themselves, but when we believe that the answers to life's important questions can be found in them, they turn into idols. Similarly, when we worship those who have achieved them (actors and actresses, star athletes, politicians–the list goes on) and believe everything they say as the gospel truth, we have placed too much faith in people who are as broken as we are (sometimes more so). The actor Jim Carrey, a modern-day Solomon (who had it all and then nearly lost it all from looking for answers in all the wrong places), had this to say about it:
Evidently, life's answers are not to be found in fame or fortune.
Some people ask their life questions of social media. Those who look here for answers find an endless variety of guidance, much of which is utter nonsense. But there are also nuggets of truth to be found (like here in this blog!). The trouble is, how is anyone supposed to sort out which answers are rooted in Truth and which are rubbish?
My observation is that it has turned into an echo chamber–people believe whatever they want to believe and post vitriolic responses to others who say things contrary to what they want to hear. Another thought is that there is a strong temptation to explore and believe nearly anything so long as it departs from the Judeo-Christian values upon which this country was founded. This makes me think of this admonition from the Apostle Peter:
Be alert and of sober mind. Your enemy the devil prowls around like a roaring lion looking for someone to devour.

1 Peter 5:8 (NIV)
It would appear, then, that social media is not the place to go for answers since most of them are ridiculous and clearly not life-giving.
So here's the thing: God is still God. God is still in control, regardless of what it seems like in the news (who mainly report stories of the evil one's sneaky and nefarious actions in the world and largely ignore endless good being done in the name of God around the world).
We already know how the story ends.
But why is that? Why us?
Because we know where to go for answers.
God is the Answer Man, and we have the faith to believe that. We have learned to trust in the Lord with all our heart and not to lean on our own understanding, as Solomon suggested: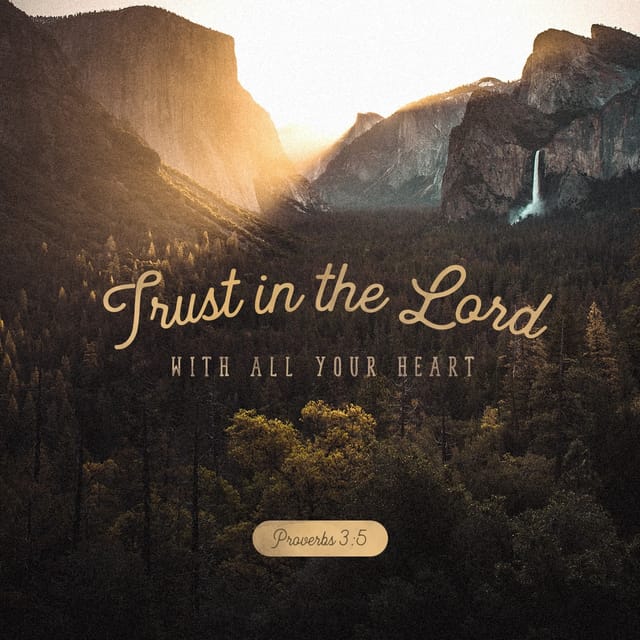 Trust in the Lord
with all your heart
and lean not on your own understanding;
in all your ways submit to him,
and he will make your paths straight.

Proverbs 3:5-6 (NIV, emphasis added)
We have learned or will learn that when God appears to not answer our prayers, he really is in the process of answering them or has already answered them. Sometimes (often) the answer may not look like what we hoped or expected, but then we remember that he is God and we are not. His ways are higher than our ways and sometimes (often) beyond our comprehension. We have learned or will learn that sometimes the answer is "no", instead of mistaking that as not an answer.
I am confident that anyone who investigates the Bible with an open mind will realize that it is the source of Truth and Life, and that God has all the answers to our life questions. This is true even of avowed atheists, such as what happened with Lee Strobel (who chronicled his journey in his book, "The Case for Christ") and C.S. Lewis (famous for his "Chronicles of Narnia" books, he tells the story of his journey from atheist to believer in "Surprised by Joy: The Shape of My Early Life").
So in the end, the only way an aimless seed builds roots deep enough to sustain a thriving tree is to find its way into fertile, life-giving soil. If you are a follower of Christ, you are there. And now your calling (and mine), among other things, is to help others find the truth of that nourishing soil of our God, the One with All the Answers.
---
Author's note: the links I provided in the above post to the books by Lee Strobel and C.S. Lewis are affiliate links. What this means is that if you follow one of these links, you will be taken to the Amazon store for an internet venture I have started up on the side. If you purchase one of the books, that company will receive a very small commission. This will be at no extra cost to you–the transaction will look exactly the same to you as if you went directly to Amazon and purchased it there. Although I have no intention of trying to monetize this blog, I thought there would be no harm in including links like this since there is no impact to you. However, in the spirit of transparency, I nevertheless wanted to mention that this was the case. If this is offensive to you, please let me know by leaving a (hopefully polite) comment, and of course, feel free to avoid following the links.