In case it doesn't make sense, this week's advent title is a mashup between Psalm 51:12: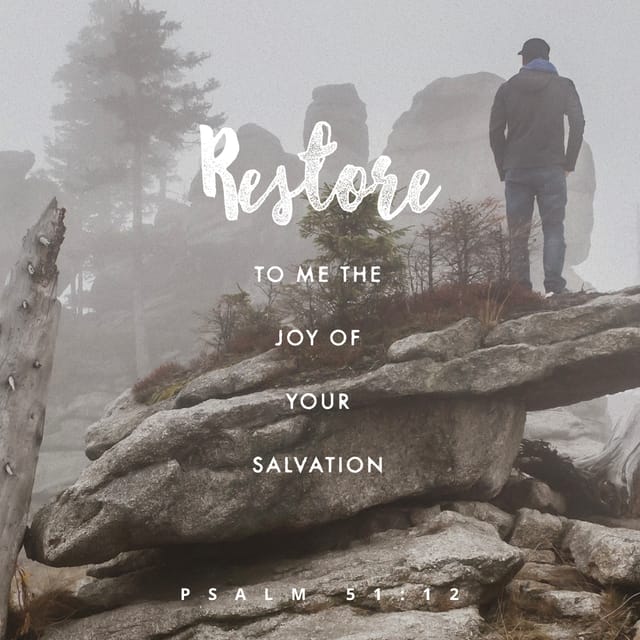 and the title of the Christmas carol "Joy To the World," written by Isaac Watts in 1719. Some of the verses upon which it is thought he based the lyrics (and probably the song title) include:
Let the heavens rejoice, let the earth be glad;
let the sea resound, and all that is in it.
Let the fields be jubilant, and everything in them;
let all the trees of the forest sing for joy.

Psalms 96:11-12 (NIV), borrow from YouVersion
and
Shout for joy to the Lord, all the earth,
burst into jubilant song with music

Psalms 98:4 (NIV), borrowed from YouVersion
So let's unpack these ideas today, starting with this: Why is the birth of a baby to a poor, insignificant Jewish family in the filth of a stable in a nothing town a cause for celebration? I mean, why do we even care about this 2000+ years later? Why does this (or should this) bring joy to the world?
All good questions (if I do have to say so myself).
For one thing, a reason to celebrate is the fact that we do not have a distant God, reclining on his throne in heaven and shaking his head at the mess we have made of his world and of our own lives, and ordering us to clean it up.
I have three grown children, and for anyone who doesn't know, kids are messy. Maybe a little less so when they're grown up (or maybe not–maybe they make fewer messes, but when they do, the messes are a lot bigger!). But anyway, as we were raising our children, we would periodically reach a breaking point at which we couldn't tolerate their messy rooms any longer (as it had been with my parents when I was a messy child). This inevitably resulted in an edict, either from my wife or from me, that they couldn't leave their rooms until they were cleaned up. Then we would walk away and wait for them to have their tantrums, calm down, and actually clean up. (Side note: oftentimes, "cleaning up" really amounted to transferring the mess from the floor of their rooms to the closet; how symbolic that is of our adult lives sometimes…).
But God is a better parent than I am; as much as I love my kids, God loves us even more. Instead of walking away, telling us, "You made the mess, you clean it up," God the Son left behind the glories of heaven and the intimacy with God the Father and God the Spirit to come down into our mess. He came here to help us clean it up. He also came here to experience the gamut of human emotions first-hand. He was born to a poor, oppressed family, so he knows poverty and oppression. He had a very close band of brothers, who lived and traveled with him for 3 years. Not all of them believed in him during his earthly ministry, so he gets that it is difficult for us to come to terms with who he is. He understands the treasure of friendship, laughter, and loyalty, but he also knows the burning pain of betrayal. He experienced it all so we would see that we have a God who is close to us, who understands us. Who came here and still dwells among us to help us clean up our messes.
Budha's last words can be translated "Strive with earnestness" or "Strive without ceasing," but Jesus's last words from the cross were, "It is finished," meaning, "I have done all the striving for you. You have a clear path to God, through me."
Is that a cause for joy? You bet it is!
Let's probe a little deeper into another reason why Jesus is such an amazing gift and cause for celebration. This season of advent is about commemorating the waiting for Jesus's birth–awaiting his first arrival on earth. But where we are in history right now, we know how the story of his earthly ministry goes. So to truly appreciate what a precious gift that baby in a manger is, we need to fly past the stable, past the first 30 years of his life spent in obscurity, past the next 3 years of his ministry on earth, and through the cross. We pause for a moment here to reflect that Jesus was dead. Hope was lost. Jesus claimed to be God, but he was executed for making that claim. If he really was God, he could not have been killed. Right?
Could it be? Is God dead?
But wait.
We move on to see that a couple days later, God breathed life back into Jesus's lungs and he walked out of the borrowed tomb. The ultimate, later-than-last-minute comeback!
As followers of Christ, the reason we can and should celebrate and proclaim joy to the world is not only because of the miracle of the virgin birth, but also because of the miracle of the resurrection.
Why? What does this mean to us?
The Apostle Paul put it simply and succinctly (which is a bit unusual for him):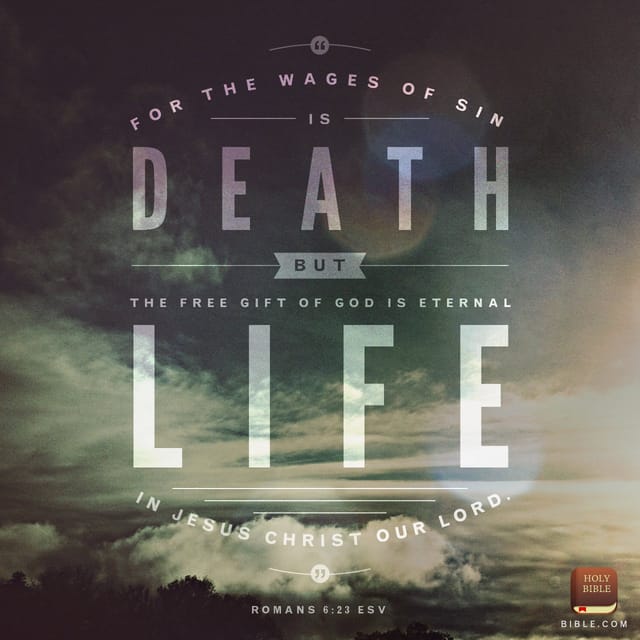 In my younger days, I used to willingly participate in triathlons–not Iron Mans, "just" the Olympic distance (1.5k swim, 40k bike, then 10k run). I wasn't particularly good at them, nor did I especially enjoy them, but I did them to see if I could, "because it's there". Just so they didn't have people like me flailing about and getting in the way of the professionals doing the race, they let the pros go first, then released the rest of us in waves after that. This meant that just as I was about to start and as I was convincing myself that I was going to be able to do it, the winning pros were crossing the finish line. I sometimes felt like punching them, if I could catch them (which I couldn't). Here I was psyching myself up for this unpleasant experience, and there were people who had already gone through it. OK, I never would have actually punched anybody, but I was definitely jealous that they were already done.
That's nice, but what's that got to do with Jesus?
Well, the way I'd play this out in my imagination is this: Picture me dressed like a seal in my wetsuit, getting ready to dive into cold water to swim a mile, then slog through the other two legs of the race. I probably looked like I was ready to barf because I didn't really want to put myself through all that. And just as I'm about to take off, Jesus comes running up to me, even though he just got through the whole thing. Tired and a little out of breath, he hands me my race sheet and my number, which he was wearing instead of his own. Breathlessly, he tells me I don't have to do the race because he just did it for me. I would have hugged him for sure, and probably offered to buy him breakfast.
In more religious-sounding words, Jesus took on our sins and died as punishment for them, but then came out the other side, walking right out of the grave alive and well. Because he did that, he is in the position to offer us the free gift of eternal life. Well, of course, nothing is free, and neither is this gift–but Jesus paid for it so we don't have to.
He offers this to us, this precious gift. Some people are suspicious of this, not trusting that it's really free. There must be strings attached.
I'll have to clean up my act, but I don't really want to do that.
I'll have to go to church on Sundays and I don't really want to do that.
I'll have to love people who don't look like me. I'll have to feed people who smell bad. I don't really want to do any of that.
I'll have to give up control of my life, and I don't really want to do that.
Ouch.
But here's the thing: you don't have to do any of that.
If you believe you do, then you believe you can save yourself, meaning you don't really believe in the God who is–you believe in a god who you want him to be, one who enables you to work your way into salvation.
Here are the requirements to achieve eternal life, plain and simple:
Believe that Jesus is who he says he is
Receive him as Lord and Savior, which is to say that you receive the gift he offers you
That's it. It's simple, but certainly not easy.
We want rules. And we want to know that if we follow them, we'll get into heaven. In our society of rugged individualists, we want a list of things we have to do in order to earn our salvation.
But we cannot work our way into heaven. The only thing we can do is accept the gift.
Here's another poisonous thought pattern that Satan has infected many people with: if God knew me, there's no way he would let me into heaven.
God does know you, and he knows me. He knows that in our fallen state, there's not a chance any one of us could stand in his Holy Presence. And this is exactly why he gives us the gift of His Son. This is why salvation is such a spectacular and alarming gift. I have a house, so if you gave me a house, it might not be as precious of a gift to me as it would be if you gave it to someone who was homeless.
There are many variations to this excuse that people give for not accepting the gift…
But what about my anger?
The answer is Jesus.
But what about my addiction to drugs or alcohol or pornography or money?
The answer is Jesus.
But what about the hatred I feel toward this person or that people group?
The answer is Jesus.
But what about…?
The answer is Jesus. Jesus covers all of our brokenness. Jesus has taken all of our ugliness upon himself.
Here's the thing: God loves us enough to take us just as we are, warts and addictions and all. And he loves us enough to not leave us there, wallowing in our mess.
Of course, this change doesn't usually happen overnight. But if you surrender your life to Jesus, he lovingly shapes you into the person he designed you to be. Through that transformation, you'll find yourself wanting to go to church (if you find a good church, that is) to praise him. Over time, you will find your brokenness healing, slowly but surely. You'll find yourself wanting to clean up your act–not because you have to, but out of gratitude for what God has done for you, and because you know that not doing so does not honor the sacrifice Jesus made for you. You'll find yourself loving people because God does, not because you're so great or those other people are so great. You may even find yourself trying really hard to surrender control of your life to God. (Gasp!) That's definitely not easy, but that's why it comes later in our maturing process.
Confession time: I used to go to church because I felt like I should. What I believe now is that if Jesus were standing at the door of my church, he would look at me and, knowing what was in my heart, tell me to go back home and not to come back until I was there because I wanted to be. I looked around my church this morning during the worship set and what I saw was not a group of people who had it all together, but a collection of broken people who were celebrating this gift we've all been offered and some of us have received. Rejoicing at this gift of salvation, of eternal life. This gift of Jesus. It was a party, not a funeral.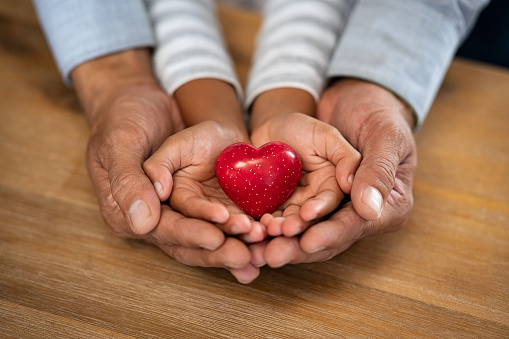 Joy to the world, the Lord is here!
P.S. I realize I didn't really address the Psalms 51 portion of the title mashup ("Restore to me the joy of your salvation), but I was already running long. I will address that in a separate post at a later date, especially since an earlier verse in that Psalm asks God to "Create in me a clean heart," and I certainly do not want to rush through that topic! But I still like the mashup in the title, so I'll leave it there as a teaser for a future post.