Last week I blogged about fighting the temptation to the sin of worrying, which is to say, failing to trust God. One comment I got said something to the effect of, "That's good and makes sense when I read it–but how do I do it?"
It's a great question, and of course, more broadly it applies to all sin. How are we to resist temptation? Easier said than done, as we all know. I should note that by writing this blog, I by no means claim to be perfect or anything close to it–God knows all too well that I screw up as much as the next person.
Nevertheless, I feel called to provide God's guidance for resisting temptation, which in my better moments has helped me fight against Satan and resist the temptations and justifications he so freely offers me.
Let's start by pointing out a couple key promises from God.
Since sin separates us from God, but God wants us to be closer to Him than a best friend, logic would dictate (and Paul states in his first letter to the Corinthians) that God does not want us to sin (and by the way, this is the reason He doesn't want us to sin, not because He's an angry, vengeful judge following us around, waiting for us to screw up; otherwise, He would not have sacrificed His only begotten Son to reconcile us back to Him by paying the price of our sin, thereby wiping our slates clean!). As Paul points out here, God will always show us a way out of the temptation.
Note that there are multiple ways out, methods for resisting temptation, some of which we'll talk about here. There are many more, with volumes of books and articles written about them. If there's a specific temptation you grapple with and wish you could change, I suggest you find literature directly related to that temptation, or even seek help from a behavioral health professional or your pastor.
Moving on, if we are inclined to think of God as an angry referee who has no idea what it's like to face overwhelming temptation, we should remember that Jesus was fully human. This means He was saddled with the same human nature that courses through all of our lives. And even though the world has changed significantly in the last two-thousand years, human nature has not. This in turn means that Jesus knows exactly how we feel and what it's like to face temptation.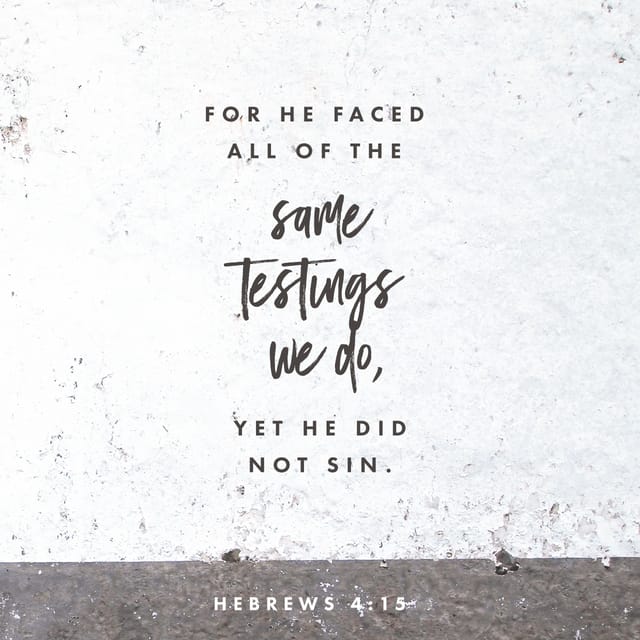 OK, so how did He do it? Can we use the same methods Jesus did to fight against the evil one? YES! That's the point of emphasizing the fact that Jesus was fully human. He had no special magic that exempted Him from temptation. The good news about this is that we have available to us the same tools that Jesus used. Granted, He used them better than we generally do, but this is what living a sanctified life means–that we allow God to transform us more and more into His image.
For one thing, Jesus modeled for us a life of a constant and ongoing conversation with God, which is to say, prayer. When tempting thoughts toward sin creep into our minds, we can (and should, as it is a sign of maturity) practice recognizing that. When we take hold of such a thought, a prayer as simple as, "Help me, Jesus, I can't fight this without you," may be all you need to resist the devil. Maybe not, but it's at least a good start.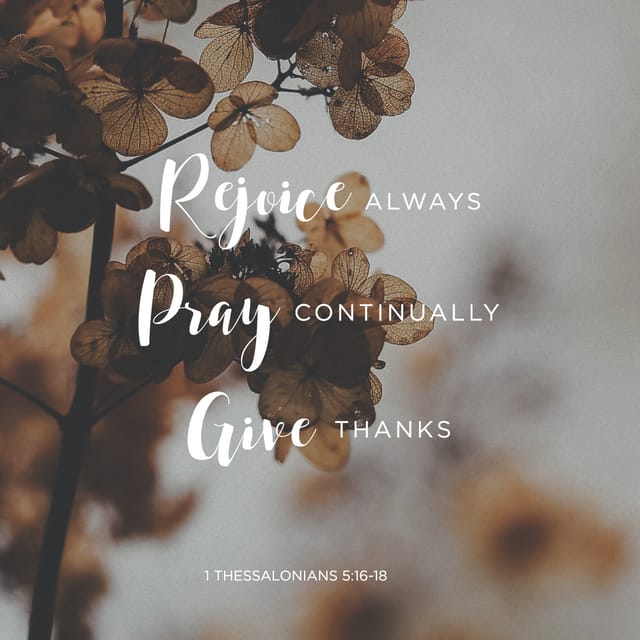 We also see Jesus use prayer to resist temptation in Gethsemane garden on the Mount of Olives right before He was arrested, beginning that horrible journey, which He knew was coming, toward torture and death on the cross. He clearly was tempted not to go through with His sacrifice–and who could blame Him? Luke recounts that He was so conflicted and distraught over this that an angel came to strengthen Him:
Jesus went out as usual to the Mount of Olives, and his disciples followed him. On reaching the place, he said to them, "Pray that you will not fall into temptation." He withdrew about a stone's throw beyond them, knelt down and prayed, "Father, if you are willing, take this cup from me; yet not my will, but yours be done." An angel from heaven appeared to him and strengthened him. And being in anguish, he prayed more earnestly, and his sweat was like drops of blood falling to the ground.

Luke 22:39-44 (NIV, emphasis added)
"Not my will, but yours be done." How many inappropriate actions could we avoid if we included that in our quick prayer to help us resist temptation?
Lastly, I'll point out that the other tool which Jesus used frequently to fight the devil was God's word. This, of course, is also freely available to us in many forms. One of the many reasons why God wants us to be immersed in His word is so we can use it as armor when (not if) we find ourselves in battle against Satan and his temptations. Whatever your struggle is, there's a Scripture that will be useful for you in defending against those attacks. If you pray about it, God will help you find it.
The most well-known model of Jesus doing this was when He was tempted by Satan after 40 days of fasting in the wilderness, as His earthly ministry was getting started. The story is captured in Matthew chapter 4, verses 1 through 11. The evil one tempts Jesus three times, even quoting the word of God in the process (inappropriately, of course). Each time, Jesus refutes Satan with Scripture.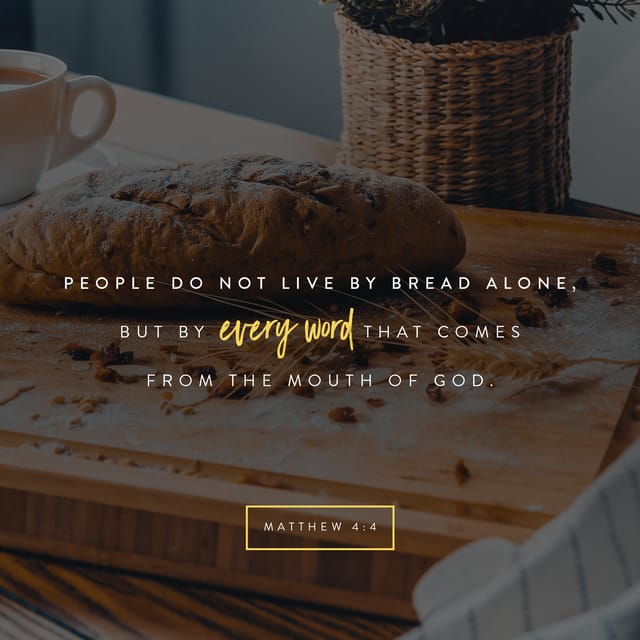 In closing, let me ask, Why did Jesus show us these tools for fighting the devil, for resisting temptation? So we can use them too!
I pray that I, and we all, will use these effective tools–every time–to resist the devil and overcome, thanks to this armor that God has given us.