Now that Christmas is over, another calendar switch is upon us. Toss 2021 (a year that was to be oh so much better than the one before it) into the trash bin, hang up a sparkly new year that is to be. Every time this happens, we allow ourselves to hope that this will be the year that we become the better versions of ourselves that we always dreamed we would be.
Given that my calling for this blog is to encourage others, you might find it strange that I am about to burst your bubble. But the thing is, none of us is really able to change our true selves.
At least, not by our own strength.
Sure, we might be able to change external attributes of ourselves, but then look the other way before we realize that these things are adjacent to our true selves, a safe zone of protection between harsh reality and the core of who we really are. Maybe we want to lose weight–diet and exercise–always a popular duo after a month of stuffing ourselves from the Thanksgiving turkey to the Christmas goose. Maybe we want to do a better job with our finances, so we kick a little more into our 401(k) or some similar investment vehicle. Or maybe it's the hair–more hair, less hair, hair in different places, no hair coming out our ears, different color hair, etc. What about spirituality? More time in God's Word, less time consuming Satan's 6 o'clock news? Good ideas, but still external.
While these external changes may not be easy, they are mostly things you can control. And I apologize for sticking a pin in yet another bubble, but I think new year's resolutions are actually a waste of time, free passes that we give ourselves for trying at something half-heartedly for a few weeks and then shrugging our shoulders when we couldn't stick with it. If you really resolve to do something, then just make whatever adjustments are needed to make it happen. Easier said than done, I know, but there are several methods that have worked for many different people.
I found an approach that really resonated well for me, as described by James Clear in his easy-to-read book, Atomic Habits: An Easy & Proven Way to Build Good Habits & Break Bad Ones (Note: this is an affiliate link to the book on Amazon, but it doesn't cost you anything to follow it). This book helped me make several positive changes in 2021. There are many other choices as well. Bottom line: if you are serious about making positive changes around the periphery of your core self, don't just resolve to try harder this year and then give up after a few weeks–find an approach that helps you make the small tweaks to your daily routine required to achieve your goals, and then make them.
But here's the thing: as nice as it would be to make some improvements to these external aspects of ourselves in 2022, if all you do is improve some of those things, you'll still be living with the same old you at this time next year.
Why?
Because these things are not central to the core of what makes you you. That's why you are able to change them yourself, in your own power. For these things, it's like we are swimming in a pool or calm pond–as soon as we decide to, we are able to swim to safety.
But what about excessive anger? Selfishness? Blaming everyone but yourself for bad things that happen? Worrying too much? Greed? Addiciton to alcohol, drugs, gambling, pornography, food, working, shopping, watching TV? Hatred, racism, or other forms of putting yourself above others? Spreading darkness by the things you post on social media, the way you treat others, the way you drive? The list is nearly endless.
Ouch, ouch, and ouch! Trust me, I'm not casting stones here, I'm wincing along with everyone else.
These demons are closer to the center of our beings because they feel like part of who we are–a bad part, but a part of us nonetheless. No matter how much we try, we just can't seem to break ourselves out of the spell they cast on us. The swimming analogy here is that we're in the middle of a large lake or ocean surrounded by rough water, waves crashing all around us. No matter how hard we try or how strong we are, we can't seem to swim to safety.
A drowning person cannot save him- or herself. It is for these things that we need to reach to someone outside of ourselves to be rescued. This is where God will come into our stories to save us, to the extent that we let him. And while at times, the outlook from the midst of these challenges can be bleak, it is also where hope can shine as a bright, brilliant silver lining around the gray–God has rescued many others from similar messes.
All you have to do is ask him to rescue you. But be aware that if you really mean it, you are also handing him a hammer and chisel, asking him to cut away those extra parts of you that he never intended to be there.
Yes, this can be a painful and scary process–a process because it almost never seems to happen overnight. This is most likely because we keep grabbing the hammer and chisel back from God–out of fear, or because it hurts too much, or because it's hard for us to trust God enough to believe that his outcomes will be better than what we had dreamed of. As the Apostle Paul put it in his letter to the Ephesians: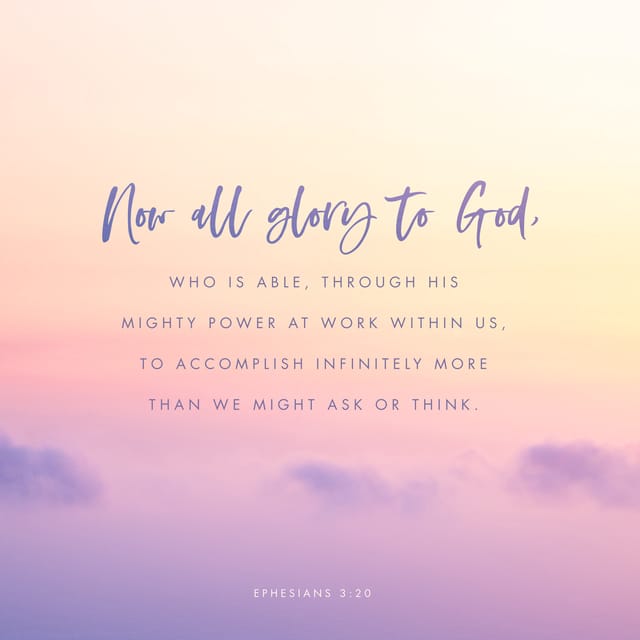 It's worth noting that we tend to pray for specific outcomes that suit us, whereas God has grander, more eternal purposes in mind when he answers our prayers. In other words, his answers often do not look like what we asked for, which can cause us to sit back in judgment of God, deciding that he does not answer our prayers after all. We should always try to resist this subtle ploy of the enemy and instead use these opportunities to deepen our trust that God knows what he is doing, again echoing Paul's words:
Therefore, in order to keep me from becoming conceited, I was given a thorn in my flesh, a messenger of Satan, to torment me. Three times I pleaded with the Lord to take it away from me. But he said to me, "My grace is sufficient for you, for my power is made perfect in weakness."Therefore I will boast all the more gladly about my weaknesses, so that Christ's power may rest on me. That is why, for Christ's sake, I delight in weaknesses, in insults, in hardships, in persecutions, in difficulties. For when I am weak, then I am strong.

Paul, in 2 Corinthians 12:7b-10 (NIV), borrowed from YouVersion
And since I'm on a roll quoting Paul, let me close with this shining beacon of hope: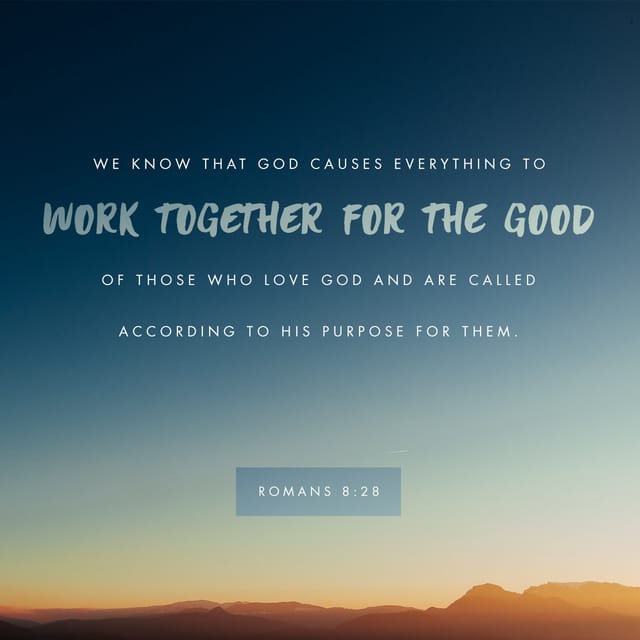 So it is that this post can be encouraging after all: as soon as you realize that you can't make yourself into a better person out of your own strength, and you invite God into the equation, you can begin the rewarding (albeit slow and sometimes painful) journey toward becoming the version of yourself that, little by little, resembles our beautiful, loving Creator.
Happy New Year! Blessings for an awesome 2022!