This post serves as an exclamation point of encouragement to follow my submissions over the last two weeks, in which I talked about the challenge of trying to be God's light in the darkness of this world when we can't even get out of our own way. The goal of this blog, after all, is to both challenge us (myself included) and to encourage us (also inclusive of me) as we take up the tall order of trying to bring God's blessings to those we encounter in our daily lives. So I want to make sure to serve a healthy dose of encouragement today.
And here's the thing: God takes every offering we give, no matter how meager or faulty or awkward, and multiplies it for His greater purposes. He polishes it, patiently smoothing out the rough edges to create a work of art greater than what we could have done on our own.
We are all incomplete jigsaw puzzles. God, in a combination of His great power and His great love for us, fills in all the missing pieces to make us whole. This is God's plan to help each of us limp across the finish line of this broken world carrying all of our hurts and fears and other imperfections until we are renewed and restored in His presence to who He intended us to be.
The Apostle Paul describes it like this in his second letter to the church at Corinth. He mentions the mysterious thorn in his flesh, which he asked God three times to heal. This is the response he received from God: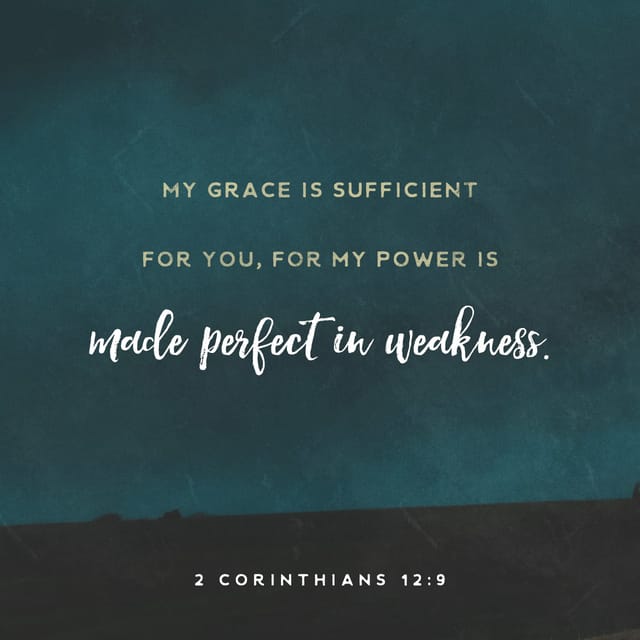 And in a very typical Paul fashion, this is the conclusion he reaches: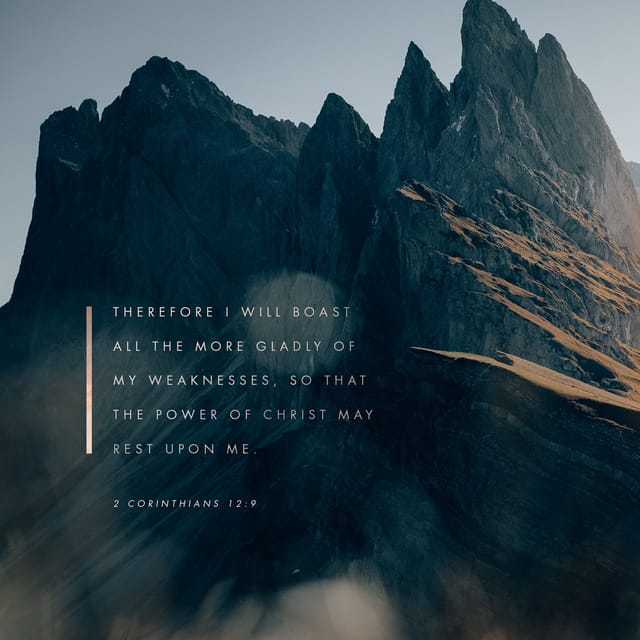 All this is to say that God's power is more than enough to work in us and through us despite whatever frailties or other limitations we bring to the equation. Thank God for that!
Here's how Paul summarizes this great news in another of his letters: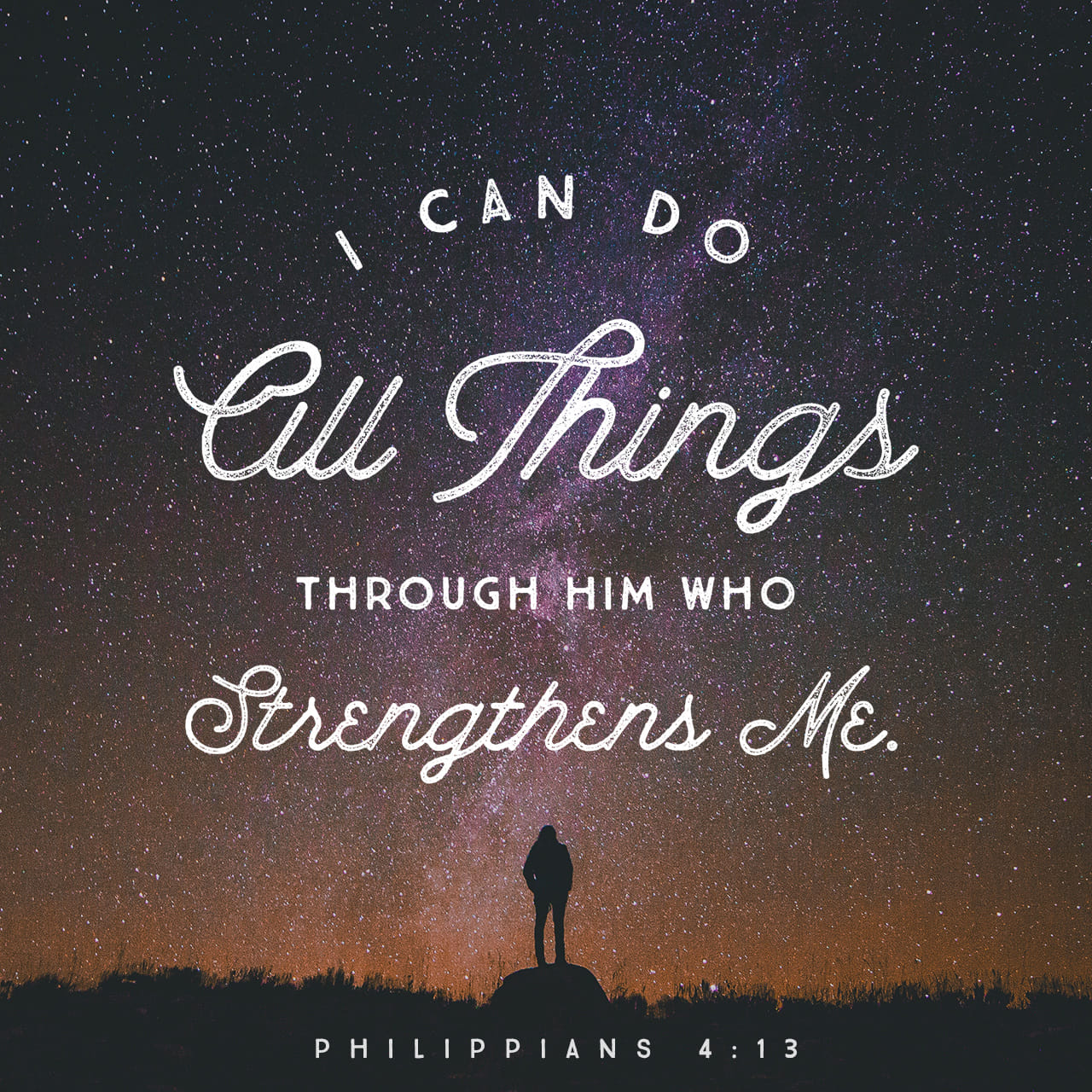 Moving back in time to the Old Testament, the Prophet Isaiah also had something to say about God's power and strength working in and through us when we serve Him: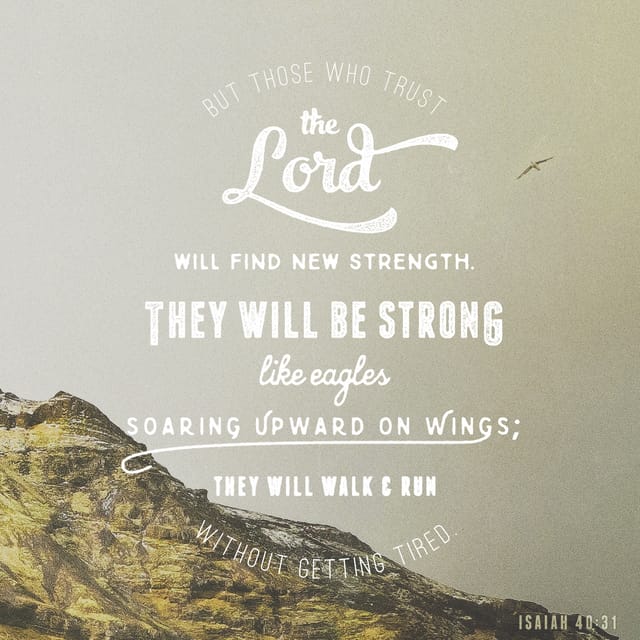 OK, one more quotation about this, but this time not from the Bible. It comes from a Christian author I enjoy, Annie Dillard:
Why do people in church seem like cheerful, brainless tourists on a packaged tour of the Absolute? … Does anyone have the foggiest idea what sort of power we blithely invoke? Or, as I suspect, does no one believe a word of it? The churches are children playing on the floor with their chemistry sets, mixing up a batch of TNT to kill a Sunday morning. It is madness to wear ladies' straw hats and velvet hats to church; we should all be wearing crash helmets. Ushers should issue life preservers and signal flares; they should lash us to our pews. For the sleeping god may wake someday and take offense, or the waking god may draw us to where we can never return."

Annie Dillard, Teaching a Stone to Talk: Expeditions and Encounters (New York: Harper & Row, 1982), pp. 40-41. With thanks to PaulVK, in whose blog I located the version of this quote I like best.
Here's the bottom line: if we make ourselves living offerings to God–which is really just another way of saying that we do everything in our daily lives in such a way that it glorifies Him and shows Him our gratitude for all that He has done for us–He will take what little we have to offer and multiply it many times over. So we don't have to worry about our own strength (or lack thereof), but rather we can depend on God's power to achieve great things for His kingdom through us!
How great is our God??